Filmmaker Eager To Direct 'Lost' Episode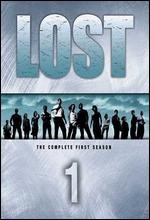 Rachel Weisz's
film director fiance
Darren Aronofsky
is such a huge fan of the hit TV drama
Lost
that he has signed up to direct an episode. The
Requiem for a Dream
director made a call to the desert island show's bosses to ask if he could head an episode, and he was thrilled when they agreed. Aronofsky's episode will be broadcast in May 2006.
In Addition to making Requiem for a Dream, Aronofsky wrote the screenplay and directed the 1998 film
Pi
, as well as the upcoming film
The Fountain
, which centers on the journey of one man's (
Hugh Jackman
) quest for immortality via a "tree of life" in Central America. Spanning over one thousand years and three parallel stories, the lesson is that death, part of the process of rebirth, is to be embraced and not feared.