'Fifty Shades Of Grey' Teaser Poster Revealed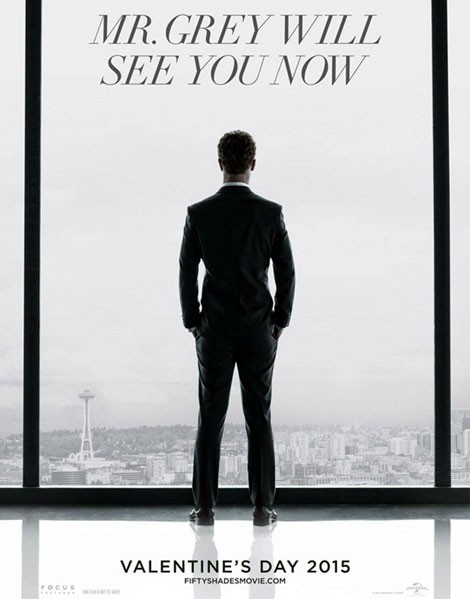 Focus Features has released a teaster poster for its highly anticipated film "Fifty Shades of Grey." The image depicts Christian Grey presumably standing at his office window and gazing out at the city of Seattle. The tagline reads: "Mr. Grey will see you now."
Rumors have circulated that stars Jamie Dornan and Dakota Johnson could be completely naked in scenes of the erotic film.
Producer Dana Brunetti said in a recent interview there would be two versions of the film - one rated R and another rated NC-17.
A source told RumorFix, "Fifty Shades of Grey producers know they have to make the screen version just as steamy as the novel to make it a success."
The film is based on the best-selling novel about a young college woman who gets involved in a bondage relationship with a wealthy man. It hits theaters on Feb. 15, 2015.