Fifty Shades Of 2012: Year Of The Bondage-Inspired Outfit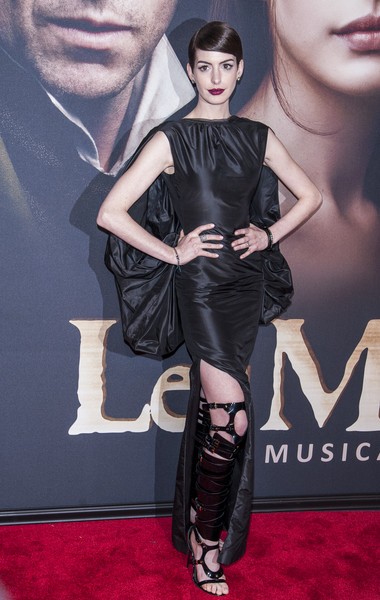 E.L. James' 2011 novel "Fifty Shades of Grey" skyrocketed to the top of the bestseller list in 2012, inspiring millions of women (and men) to pick up a copy and read about the passionate, bondage-filled affairs of Christian Grey and Anastasia Steele.

The book took on formerly taboo subjects and had everyone talking this year, even the celebrities.

Stars were spotted at the beach or out-and-about carrying copies of the book, Oprah called it her "guilty pleasure" (apologies if you just threw up in your mouth a little bit), and Megan Fox read the book to a dolphin in a parody commercial for Acer computers.

So it comes a no surprise that many stars took to the red carpet this year wearing fashions that might have been inspired by the book's themes of bondage and sadomasochism...