Fifth Harmony Go Fierce on 'BO$$'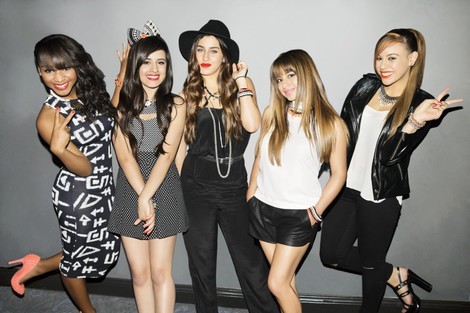 "Boss, Michelle Obama / purse so heavy gettin' Oprah dollars." Radio gold has been born ladies and gentlemen, courtesy of Fifth Harmony.  Additionally, so has the next great "Independent Woman" female pop anthem.  AND everyone knows that guys love independent women; just ask Ne-Yo on "Miss Independent" or "She Got Her Own (Remix)". 
The X-Factor alums return in a big way with a new single that screams and epitomizes swagger, almost literally.  The production matches sassiness and feistiness of the lyrics and performance themselves.  From the first time it's played to listening to the umpteenth time, "Bo$$" is infectious and addictive.  And then, look look at the fierce artwork gracing the single – Beyoncé's "Diva" should be playing in the background!
Initially, with a song entitled "Boss," the thought process is that the girls are going to sing about wanting a dude who is indeed a 'boss,' a cliché, trendy topic.  Unsurprisingly, that's the angle "Bo$$" seems to approach early on, with lyrics like "I want a Kanye, not a Ray J."  It just feels like "Bo$$" is going to be the female response to Rick Ross's "The Boss" from Trilla.  WRONG!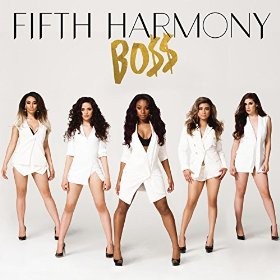 The tone shifts quickly to being an independent woman: "Working for the money 'cause that's what my mama taught me / so your a** better show me some respect."  Not only are the ladies of Fifth Harmony 'independent', they are incredibly confident, whether it's the self proclaimation "I'm a Maybach and you's a Volvo" or the 'advanced' spelling: "C-O-N-F-I-D-E-N-T, that's me I'm confident." 
Regardless, these ladies don't have to even rely on Kanye's money – they are flexing themselves.  Even if they were to date/marry ballers, well, they still want to make their own money.  Honestly, it's a prudent, empowering message for women, not to mention a must-have spin.