Fergie's Tight, Sexy Blue Dress - Hot Or Not?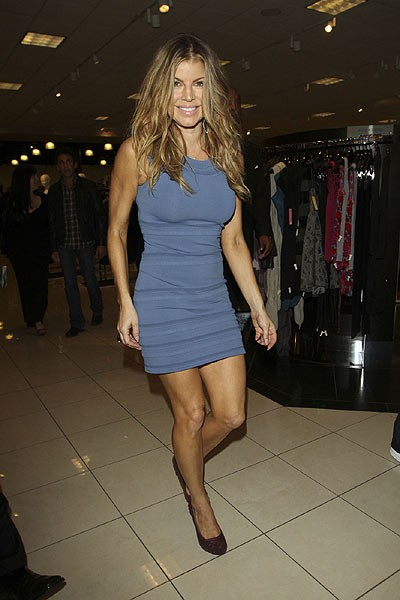 Fergie spent her Friday evening out at Nordstrom at The Grove in Los Angeles during 'Fashion's Night Out 2010' wearing a sexy, tight blue dress. The Black Eyed Peas singer signed autographs for fans and shoppers buying shoes from her new line.

The event is an annual 'shopping day' that began in New York City last year to help designers amidst the economic downturn.

Sponsored by Vogue magazine, the Council Of Fashion Designers Of America (CFDA), and NYCgo.com, the event has since gone global and expanded far beyond its New York City roots. Now, cities in 16 countries host the event simultaniously to give fans access to some of their favorite celebs, designers, and the hottest fashions and special edition apparel.

Prior to the evenings event, she was spotted wearing a hot pair of snakeskin print pants - not much different from her BEP's stage outfit.