Fergie's Not Quite Titanoboa Snake Dress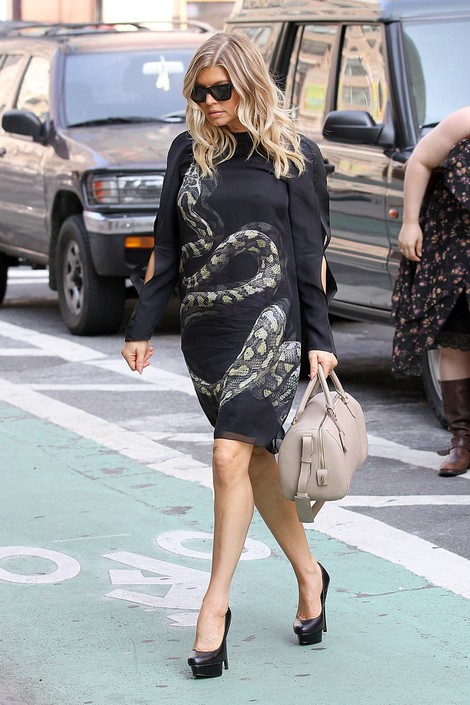 We spotted Fergie wearing an unusual black dress in New York City yesterday. It included the print of a giant snake slithering across her body.
But the snake on her dress wasn't that big. The Smithsonian made the news this week for its Titanoboa exhibit featuring the terrifying 48-foot, 2,500-lb predator that lived 60 million years ago. Creepy!
Fergie recently shot down reports that she will be judging the new season of "The X Factor." Britney Spears is one of the favorites to take the position.
See more Fergie pics!