Fergie's Baby Bump Gets Bigger!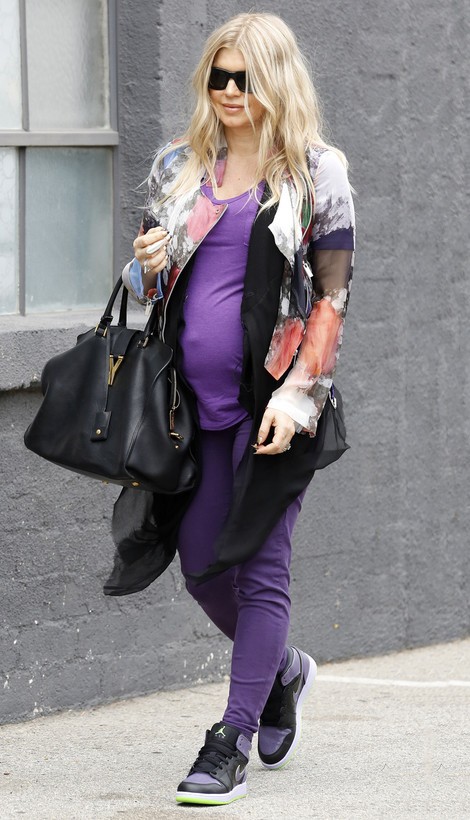 It seems that being pregnant isn't slowing down Black Eyed Peas star Fergie. We spotted the singer going to a music studio in Santa Monica, Calif., on Tuesday.
The star wore purple jeans with matching Nike sneakers and a t-shirt that revealed her protruding bellybutton. She layered a colorful sheer blouse on top.
A few weeks ago Fergie hosted The Life Ball, Europe's biggest fundraiser for HIV and AIDS charities, in Vienna, Austria.
Fergie, 37, announced she was pregnant in February. She and her husband Josh Duhamel will be first-time parents later this year.
Other celebrities who are also expecting include the British royal Kate Middleton, reality star Kim Kardashian and actress Jennifer Love Hewitt.