Fergie Turns 37 & Parties In Las Vegas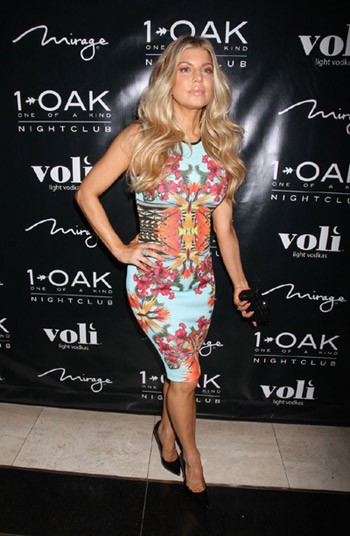 Singer Stacy "Fergie" Ferguson celebrated her 37th birthday at 1 OAK Las Vegas at the Mirage Hotel & Casino in Las Vegas on Friday. The pop star wore a colorful form-fitted dress with black pumps.
Earlier this week her husband Josh Duhamel was spotted at a jewelry store in Santa Monica picking out a gift for his wife. The pair got married in 2009 after five years of dating.
The singer recently told MTV about their plans to have children. "It's not happening yet, I can tell you that definitely," Fergie said. "But we want to have a family, so that is in the cards, but it's just not this second."
Fergie's band the Black Eyed Peas is currently on hiatus. Josh is working on several upcoming film projects.