Fergie Stabs Slash In Hot New Music Video - Watch It!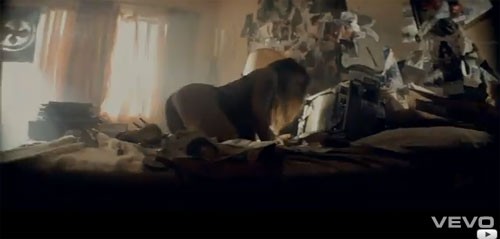 Fergie takes a knife to guitar legend Slash in the former Guns N' Roses star's kinky new video.
 
The Black Eyed Peas frontwoman plays a crazed fan in the promo for "Beautiful Dangerous."
 
In steamy scenes she's shown drugging the rocker, luring him back to her cockroach-infested apartment, tying him to a bed and licking him before stabbing him.
 
The singer - real name Stacy Ferguson - suggested the plot to her pal Slash. And she admits she loved playing a stalker for the day, telling UsMagazine.com, "I wanted to stalk him - just a normal day at the office."
Click for more great Fergie pictures: