Fergie Pimps Her Voli Light Vodka In Green Flame Heels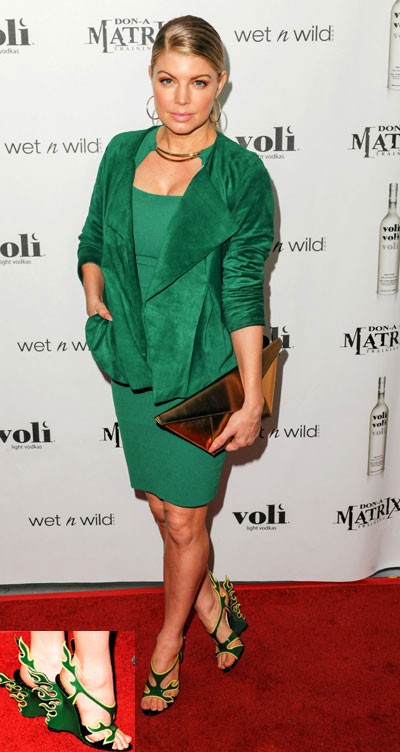 Fergie and Voli Light Vodka celebrated the launch of Don-A-Matrix Training at the Confidential Beverly Hills Los Angeles, California, yesterday.
In true St. Patrick's Day fashion, the pop star donned all green, accessorizing with some funky flamed high heels. What do you think of the look?
Fergie partnered with the vodka brand earlier this year.