Fergie Is Thrilled To Be Pregnant, Admits She Has No Idea What She's Doing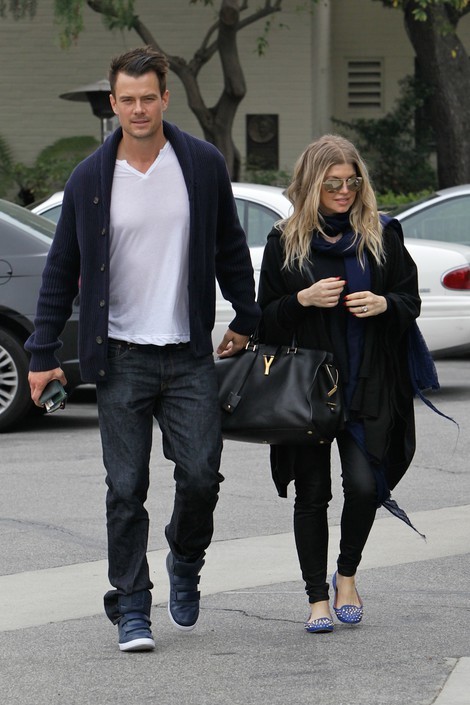 Like many expecting moms, Fergie is resorting to old-fashioned remedies to battle morning sickness.
She explained on "Good Morning America," "I've been doing acupuncture, which really helps with that and Chinese herbs," she revealed during an appearance on "Good Morning America."
"I have no idea what I'm doing!" she admitted. She plans on playing "it by ear and see how things go and let the natural instincts kick in" as she goes through the pregnancy and birth.
The pop star and her husband/actor Josh Duhamel announced the happy news last month, writing on Twitter: "Josh & Me & BABY makes three!!! #mylovelybabybump" with childhood photos of themselves.
Duhamel recently told Access Showbiz that he couldn't wait to tell the world he was about to be a father: "That was probably the hardest thing for me because I wanted to shout it from the rooftops, but we had to keep it quiet for a long time."
"You want to keep as private as you can but at the same time you're so excited you want to tell everybody. I want to tell everybody every detail I know!"
Other celebrities that are also expecting include the Duchess of Cambridge/Kate Middleton, actress Kristen Bell, reality star Kim Kardashian.