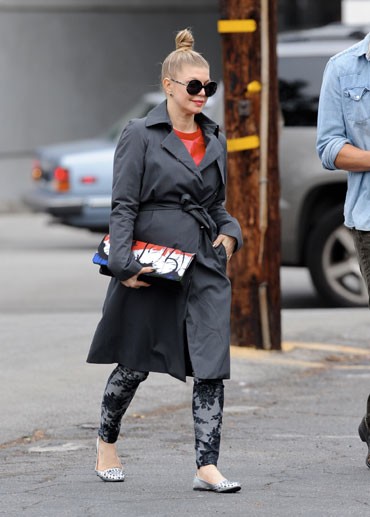 Recent photos of Fergie have begun rumors that she's finally pregnant with her first child with husband Josh Duhamel.
Fergie has recently been snapped in loose-fitting clothing and coats that many believe are hiding the beginning of a baby bump.
However, it isn't the first time that billowing clothes have drawn speculation. In September, Fergie was forced to deny rumors she was pregnant when fluctuating weight had her wearing looser clothing.
That said, Josh and Fergie had been adamant that they want to start a family as soon as possible. So either we have a case of the Black Eyed Peas singer eating too much over Christmas like everyone else, or she's hiding an upcoming bundle of joy. If the latter is the case, we'll have to add her to the growing list of stars expecting to add to their families in 2013.
A rep for the couple has declined comment.