Fergie: Beyond Thunderdome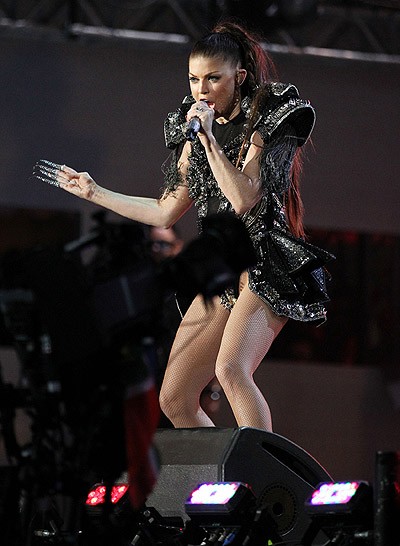 Fergie showed off her legs in a black costume at the FIFA World Cup Kick-Off Celebration Concert in Johannesburg, South Africa, on Thursday. She kind of looks like Tina Turner from "Mad Max Beyond Thunderdome" in that outfit. What do you think?

The Black Eyed Peas recorded a tune for the new Tom Cruise & Cameron Diaz film "Knight and Day."

Cruise attended the band's gig in London last month with his wife Katie Holmes, and he was pleasantly surprised when he was personally asked by Fergie to join the group under the spotlight for the show finale.

will.i.am explained, "He came up, we rocked 'I Gotta Feeling,' the crowd loved it. Fergie was the only one who knew about it (debuting 'Some Day'), but we had a real surprise for 21,000-something odd people."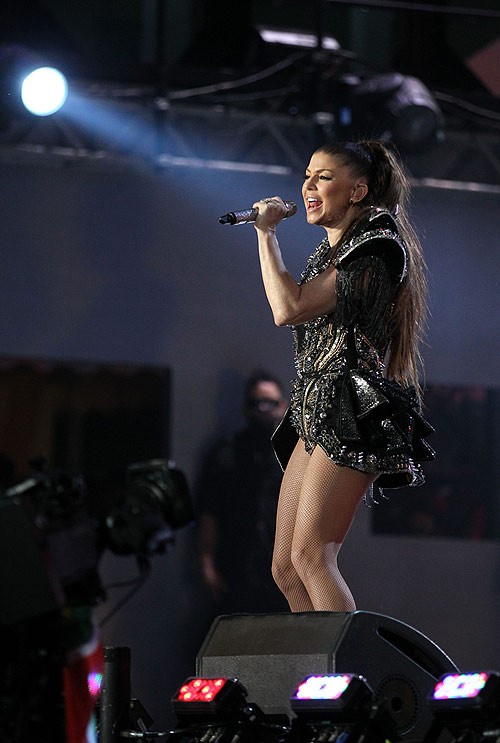 ^ click for next image ^
Click the pics for larger images:
- Click here for more Fergie pictures! -