Female Thor Will Be 'Unlike Any Thor We've Ever Seen Before'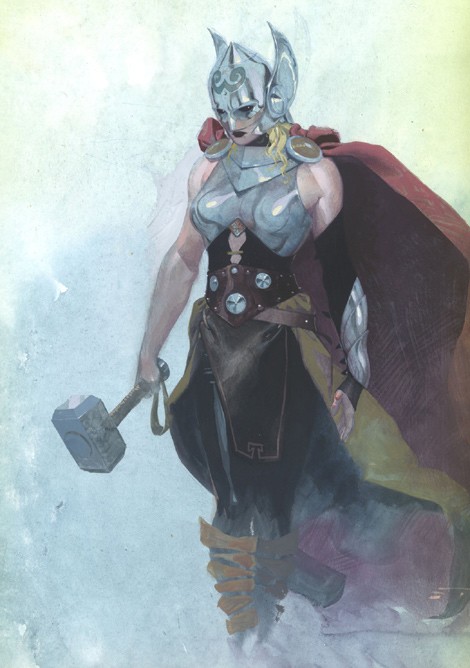 Marvel Comics shocked fans on Tuesday by announcing that Thor will be recreated as a woman.
Marvel editor Wil Moss said in a statement: "The inscription on Thor's hammer reads 'Whosoever holds this hammer, if HE be worthy, shall possess the power of Thor.' Well it's time to update that inscription.
"The new Thor continues Marvel's proud tradition of strong female characters like Captain Marvel, Storm, Black Widow and more. And this new Thor isn't a temporary female substitute – she's now the one and only Thor, and she is worthy!"

Writer Jason Aaron added: "This is not She-Thor. This is not Lady Thor. This is not Thorita. This is THOR. This is the THOR of the Marvel Universe. But it's unlike any Thor we've ever seen before."
"The Avengers" director Joss Whedon cleverly let fans know what he thought of the decision, posting a photo of actress Katee Sachoff with the caption:  "A female Thor? What the hell makes them think THAT would be cool?"
Sackhoff famously played Starbuck in a revamped version of "Battlestar Galactica," a role that was originally played by a man.
Marvel masterminds hope a female Thor will draw more women and girls into reading comics.
Thor first debuted as a time-travelling Norse god in a 1962 comic book. Actor Chris Hemsworth has played the character on the big screen in three successful films ("Thor," "Thor: The Dark World" and "The Avengers.")
The new female Thor will make her first appearance in comic form in October.