Female Popstars Who Date Much Younger Men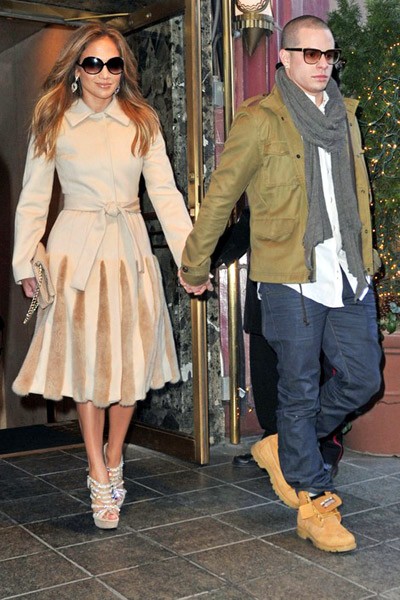 Jennifer Lopez recently bought her boyfriend Casper Smart a customized Dodge Ram truck for his 25th birthday. It must be nice having a girlfriend with such deep pockets! Jennifer isn't pulling any punches when it comes to keeping her man happy. Or perhaps she is just particularly generous?
A handful of female popstars are dating much younger men. There's just something about these women (who happen to be gorgeous) that turn men on.
Lopez, 42, seems to be having a great time with her much younger beau. Over the weekend they took Jennifer's twins to see the Easter bunny. In addition, the two recently filmed a music video together. In "Dance Again" she sings, "I love to make love to you baby," to Casper. Va va voom!
The singer's manager recently made some unflattering remarks about her relationship with the back-up dancer, wishing "she would give herself time to just naturally meet someone, instead of having obsessive guys pursue her." But Jennifer brushed off the comments.
Our take? Let her have some fun! Men do it all the time, so why shouldn't the ladies? Since splitting with Marc Anthony, she needs to let loose a little bit. What's wrong with a little tumble in the sack with a younger man? You go, girl!
See which other female popstars are dating younger men...