Female Celebrities We'd Like To Kiss Under The Mistletoe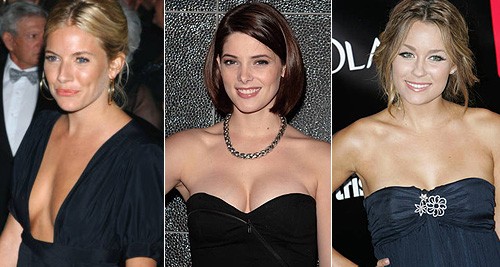 'Tis the season to … make out under the mistletoe? Sure, why not? If we had to pick ten hot female celebrities to kiss under the mistletoe (or in today's terms: get drunk with and make out in public) it would be an easy list.
It actually took us ten minutes to compile the list and if you have read our previous articles you can name at least half the ladies.
10. Shenae Grimes
Sometimes she wears hot hipster glasses other times she has to get her Hollywood on and she goes glasses-less, which is a shame because she would easily win the "Hottest Hipster" award. The Canadian born Grimes stars in The CW's
90210
2.0 and is only 20 years old, so we would not have much in common but we would smile a lot, tell really bad jokes, bring the mistletoe out and pray that works.
- Click pic for next page -