Feeling Better: Amanda Bynes Steps Out To Walk The Family's Dogs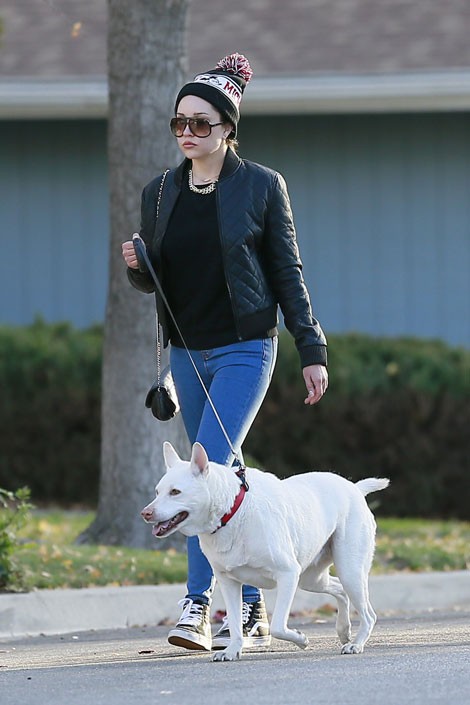 We spotted Amanda Bynes taking her family dogs for a walk with her mom and dad in her Los Angeles neighborhood on Friday.
Earlier this week the actress was released from an inpatient treatment center after four months of treatment for bipolar disorder and schizophrenia.
Bynes wore a pair of jeans, black jacket and blouse while walking the family's pets. Her brown hair was pulled back into a tiny ponytail and held in place with bobby pins. When she was first placed under an involuntary psychiatric hold in July she was alternating between wearing blonde and blue wigs.
Upon her release from the Canyon treatment center in Malibu, the star's mother's lawyer Tamar Arminak said in a statement: "Amanda has completed her inpatient rehabilitation and she's feeling better every day."
Bynes has plans to go to college. Arminak continued: "She's now looking at various colleges with the intention of majoring in fashion design. She's mentioned before she's interested in creating a clothing line," she added in the statement.
"Despite the fact Amanda is no longer in a facility, her outpatient treatment is continuing. She's very happy to re-establish the loving relationship with her family that she once shared."