'Featuring Michael Jackson' Book Review: Author Joe Vogel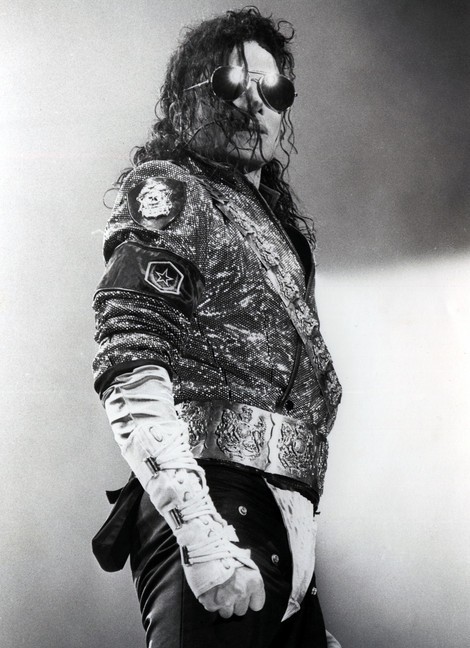 In light of Michael Jackson's untimely death just over three years ago, the general public has become captivated with the entertainer's music, personal life, and the lasting impact he had on the world. Jackson has become the topic for scholars, writers, and historians who have to dig into the man that was so wrongfully misunderstood.
In the forefront of the post-Jackson hysteria, is author Joseph Vogel, who has covered Michael Jackson in a variety of essays posted online and also penned the book "Man in the Music: The Creative Life and Work of Michael Jackson", which gives the most in-depth look into the creative prowess that Michael Jackson was in terms of arrangement, composition, and production from Off The Wall to Invincible.
The main theme of many Vogel writings and in the book "Man in the Music" is profiling the lost importance of Jackson as a genius creative force that made him the King of Pop. And now after the critical success of the book, Joe Vogel returns with a new book picking up where he left off in terms of studying the real Michael Jackson, titled "Featuring Michael Jackson" which features collections of essays written by Vogel now being put together as a book. Overall, the book is an outstanding analysis of the Michael Jackson that we weren't conditioned to love. But most importantly, as in his previous book, sheds light with stories on Michael Jackson the artist and the in-depth essays and background stories of some of his songs.
In "Featuring Michael Jackson", Vogel has chapters that focus on a variety of different subjects that focus on Michael Jackson. One specific chapter gives a spot on misrepresentation of race that Jackson had to face. The section thoroughly explained how the white media were extremely reluctant to recognize Jackson in the same breath of acts like Bruce Springsteen and U2, his Rolling Stone magazine covers that had Britney Spears actually out-number his, and how the true power of his lyrics and music went unnoticed and unfairly judged to the likes of Bob Dylan, when in fact, Vogel, implies Jackson's music shouldn't be labeled, categorized, or compared at all.
Another chapter continues the fascination of the post-Jacko era as he debunks the theory that Nirvana's Nevermind infamously knocked Dangerous, Jackson's recent album of the time, off its throne of popular music and Jackson off of his throne as the reigning champion of popular music. While Nirvana's Nevermind did indeed, replace Dangerous at the top of the charts, Vogel, who in a sense is a true Michael Jackson historian, boldly explains that not only Dangerous was one of Jackson's best inputs, but it also helped shape pop music and had as much impact, (in terms of groundbreaking composition), as Nevermind did, and Vogel implies both albums changed the landscape of popular music. He indicates that Dangerous was as much alternative as Nevermind was "pop". He also interestingly analyzed how Dangerous "redefined the parameters of pop" because its' music crossed genres from R&B to Pop to Funk, hip hop and rock. It is a well written analysis being that it was Jackson's hardest worked and must underappreciated album by the general public.
Other interesting writings features his top ten Jackson songs, (which many Jackson fans will maybe disagree with his list, but he based it on which spoke the most on his artistry) inside the stories of songs such as the recently released "Don't Be Messin Round" demo and the song Morphine from "Blood on the dance floor", and also a never before published piece that tells of Jacksons rise from Gary, Indiana to his early days of the Jackson 5. Vogel once again digs deep to continue to throw away the image and satire of Jackson that we're once programmed in our mind, and takes the reader on a trip that will leave the reader convinced and ready to pick up an album or two of the late King of Pop.
The true reason that makes "Featuring Michael Jackson" so much of a good read is because he continues to shine a brighter light on Jackson as a person, artist, composer and a gifted human being that was dehumanized every way possible. I once read that Jackson was voted "worst artist/singer" in 1988 courtesy of Rolling Stone Magazine. Vogel in his writings point out because of Jackson's changing appearance, features, and unorthodox overall lifestyle unjustly took the brunt of being fused in as a factor to dismantle his musical works and credibility.
From Thriller on, it was the personal life of Jackson that was embroiled and weighed equally with his works. Vogel also explains that because of the biased critique, the listening public of this generation "discovered" Jackson, and the ones who were around in Jackson's heyday, realized songs like" Liberian Girl" "Remember The Time" and a plethora of other songs, realized it had nothing to do with plastic surgery or his pet chimp Bubbles.
"Featuring Michael Jackson" easily will draw the reader to the impact of Jackson's work, his tireless work ethic, and the forgotten musical genius whose music was once before, the voice of the world. Joe Vogel can be credited as a writer who has helped remodel Michael Jackson's true identity as a musician who had the gift for performing and the ability to craft songs that can make us dance, cry, or want to change ourselves and help others. For a Michael Jackson fan, this book will none the less continue to emphasize and hammer home the main points on why and how its favorite artist was negatively criticized and how its favorite artist also had an outstanding work ethic with many gems in his collection. For one wanting to learn, Joe Vogel will waste no time showing you the magic that was and still is in spirit, Michael Jackson.