FBI Investigating Hacked Nude Photos Of Kate Upton, Jennifer Lawrence, Kirsten Dunst & Several Other Celebs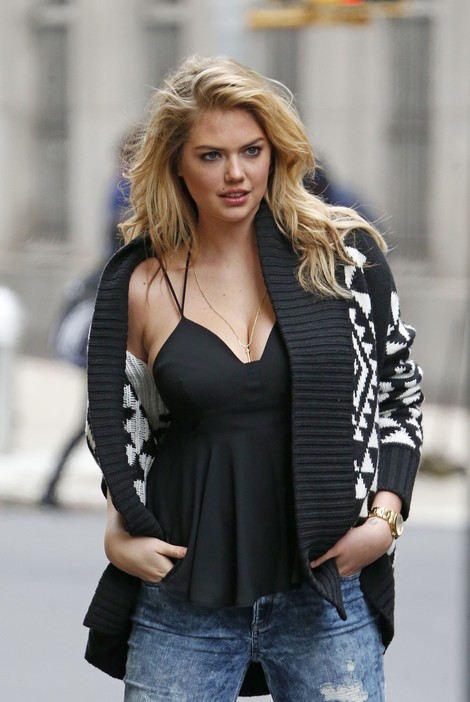 The Federal Bureau of Investigation (FBI) has stepped in to investigate the the leak of nude photos from dozens of high-profile celebrities, including Jennifer Lawrence, Kate Upton and Kirsten Dunst.

The FBI released a statement on Monday, with bureau spokeswoman Laura Eimiler saying, "The FBI is aware of the allegations concerning computer intrusions and the unlawful release of material involving high profile individuals, and is addressing the matter.

"Any further comment would be inappropriate at this time."

A handful of the celebs whose pictures were stolen have confirmed they are real, including Lawrence, Upton and Mary Elizabeth Winstead; while others have spoken out to say their photos are fakes, including Ariana Grande and Victoria Justice.

"This is obviously an outrageous violation of our client Kate Upton's privacy," the model's lawyer told Us Weekly on Monday. "We intend to pursue anyone disseminating or duplicating these illegally obtained images to the fullest extent possible."

Lawrence's rep confirmed that her photos are also real, and posting them on the internet is a "flagrant violation of privacy."

"The authorities have been contacted and will prosecute anyone who posts the stolen photos of Jennifer Lawrence," the rep added.

It is believed that a security flaw in Apple's "Find my iPhone" app and in the company's iCloud have played a large part in how the photos were accessed.

Dunst also confirmed that her photos are real via Twitter, placing the blame on Apple as well in her tweet, which simply read, "Thank you iCloud."

The hacker claims to have personal photos of around 100 celebs -- all women -- including:

-Jennifer Lawrence
-Kate Upton
-Victoria Justice
-Ariana Grande
-Mary Elizabeth Winstead
-Kirsten Dunst
-Selena Gomez
-Kaley Cuoco
-Lea Michele
-Gabrielle Union
-Jenny McCarthy
-Hilary Duff
-Kim Kardashian
-Rihanna
-Yvonne Strahovski
-Aubrey Plaza
-Bar Refaeli
-Brie Larsen
-Becca Tobin
-Hope Solo
-Jessica Brown Findlay
-McKayla Maroney
-Teresa Palmer

The celebrity photos originated on 4Chan.org and have since made their way to Reddit.