Father Believes Brittany Murphy Was Poisoned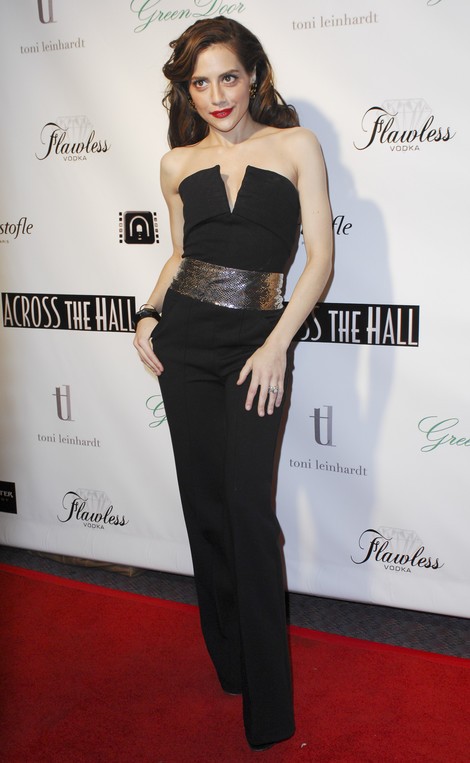 New toxicology reports allegedly suggest actress Brittany Murphy may have died from being poisoned. The star, 32, was found dead in her home in 2009.
The Los Angeles coroner ruled that her death was accidental and was caused by pneumonia and "iron deficiency anemia." Five months after Murphy's death, her 40-year-old husband, Simon Monjack, also died of pneumonia and anemia.
Dissastisfied with the coroner's findings, Murphy's father Angelo Bertolotti sent samples of his daughter's hair to be tested independently, according to the Huffington Post.
The new toxicology report revealed the presence of 10 heavy metals above the "high" level set by the World Health Organization. These metals are commonly found in rat poison, pesticides and insecticides.
Bertolotti reportedly filed a lawsuit in 2012 against the L.A. Police Department and the L.A. Coroner's Office, asking officials to re-open the investigation, accusing them of "failure to conduct toxicology tests" on specimens of hair and his daughter's death was "incorrectly determined to have been allegedly caused by pneumonia and anemia." The lawsuit was reportedly dismissed.
Bertolotti believes that Murphy and her husband were poisoned due to their support of a Department of Homeland Security whistleblower named Julia Davis. Davis allegedly exposed Mexican border security flaws that allowed terrorists to enter the United States.
Davis is currently writing a biography about Murphy and sent an email to The Huffington Post saying she sent formal requests to authorities "demanding" the deaths be "properly" investigated.