'Fast & The Furious 6' Premiere Pics: Vin Diesel, Michelle Rodriguez & More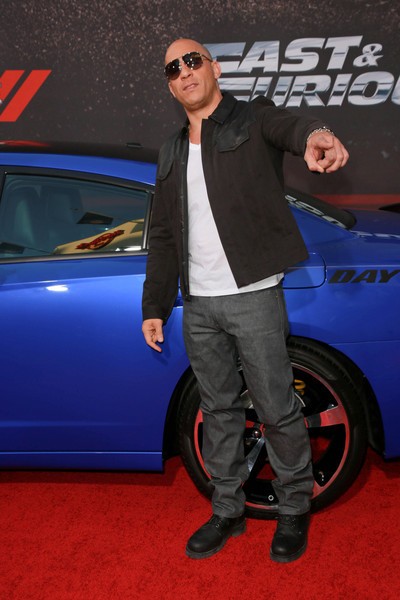 Vin Diesel wore sunglasses and looked tough at the "Fast & Furious 6" Los Angeles premiere in Universal City, Calif., on Tuesday.
In the film, a heist crew is forced to hide around the world in order to avoid being captured and killed. After they're offered pardons, they join together to help stop a dangerous criminal enterprise. Paul Walker, Jordana Brewster and Michelle Rodriguez also star.
The film is Justin Lin's fourth time directing the series. Dwayne Johnson returns as Agent Luke Hobbs.
"Fast & Furious 6" hits theaters this Memorial Day weekend. It faces stiff competition from R-rated comedy "The Hangover Part III" and animated film "Epic."
Check out more photos from the premiere...