'Fast & Furious' Producers Post Touching Tribute Video To Late Star Paul Walker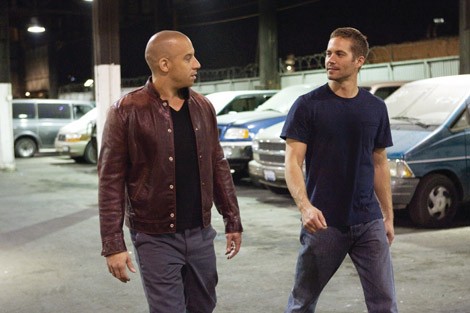 A two-minute tribute video to actor Paul Walker has been created by the producers of the Fast & Furious film franchise.

Walker starred in five of the six films in the series and had been working on the seventh when the car he was riding in with a friend over the weekend lost control and hit a tree, bursting into flames and killing both men instantly.

Filmmakers behind the series posted a video montage of film clips featuring Walker to YouTube on Wednesday. The tribute is set to Diddy - Dirty Money's "Coming Home" and features several shots of Walker's infectious smile. Things slow down toward the end, when the cast of the film is gathered together in a garage and Vin Diesel's character, Dominic Toretto, toasts the group -- all of whom have become very close since the first film came out in 2001 -- in a fitting way.

"The most important thing in life will always be the people in this room," Toretto says. "Right here, right now. Salute, mi familia."

The video links to Walker's Reach Out Worldwide (ROWW) charity and passes on a message to fans from Walker's family.

"Paul Walker's family appreciates the outpouring of love and goodwill from his many fans and friends. They have asked, in lieu of flowers or other gifts, that donations please be made to Paul's charity Reach Out Worldwide (ROWW). Donations can easily be made through their website at http://www.ROWW.org/.

Grab your Kleenex and watch the video below...