'Fast & Furious' Bonus Scenes, A Capella 'Thriller', Megan Fox's Tongue Piercing & More (Videos)

Today's videos include the reaction to
Michael Jackson
's death by four video gamers; Adrenaline-Fueled Clips From
Fast & Furious
; and a French guy does "Thriller" A Cappella. But if you act now, you'll also get
Megan Fox
getting her tongue pierced; a Brazilian bikini model dance competition that turns into a hockey game;
Chelsea Handler
mocking her favorite topic again; and how to create a "roller coaster massacre". Check 'em all out!
The reaction of four friends after hearing that
Michael Jackson
died...
"Remember The Time":


Megan Fox
gets her tongue pierced in this hilarious clip from
Hope & Faith
, that show she was on before she became the world's most desirable woman and mega-star, thanks to
Transformers
:
Megan Fox on "Hope & Faith":


A 100% a cappella version of "
Thriller
". Only thing is, the guy's like Jacques Pepin: French and with lisp...
A Cappella "Thriller":


Chelsea Handler
& co. spoofed all the
excitement
from the finale of
The Hills
on "Chelsea Lately"...
Chelsea's "The Hills" Spoof:


Some guy took the time to make a step-by-step tutorial on how to massacre hundreds of people with a roller coaster in this hilarious Roller Coaster Tycoon video:
Are you ready?
Fast & Furious
is coming at you on DVD and Blu-ray July 28th! The "Fast & Furious" DVD and Blu-ray are packed with bonus features and a digital copy of the film for your electronic device viewing pleasure! To help you gear up for the release, here are a few clips from the film to checkout!
High Octane Action: The Stunts Bonus Feature


Shooting the Big Rig Heist Bonus Feature


Races-and-Chase Bonus Feature


Brazilian bikini Babes get all 'oh no you di'int" with each other: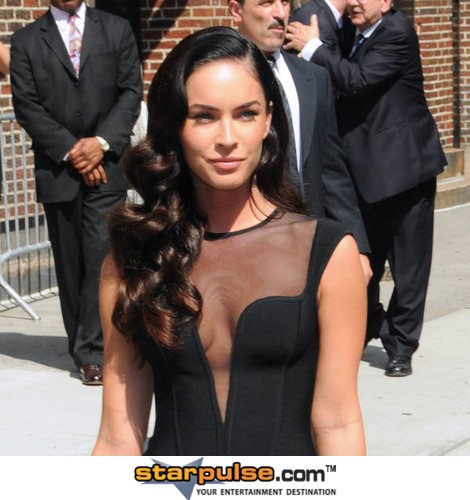 Image © Janet Mayer / PR Photos