'Fast & Furious 7' To Resume Production Later This Month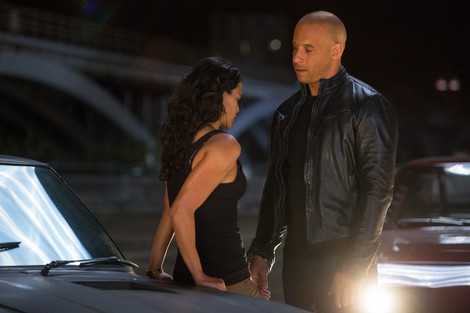 Filming of Fast & Furious 7 is set to resume later this month, according to execs at Universal Studios.

Production on the film was halted last year following the death of star Paul Walker in late November, and now the cast & crew are ready to move on.

Vin Diesel, who co-starred with Walker in five of the previous six installments of the film franchise, posted some info on his Facebook page on Tuesday.

"The transition into that Dom (Diesel's character) state of mind has always been an interesting one," he writes. "Only this time there is added purpose, a collective goal to make this the best one in the series... P.s. The long awaited completion of Seven, begins..."

The action flick was about halfway complete at the time of Walker's tragic death in a fiery car crash in California on November 30.

The cast & crew are set to head back to work on March 31 and the film is due in theaters on April 10, 2015.