'Fast & Furious 6' Tops Box Office For Second Straight Week, Will Smith's 'After Earth' Opens With Weak Sales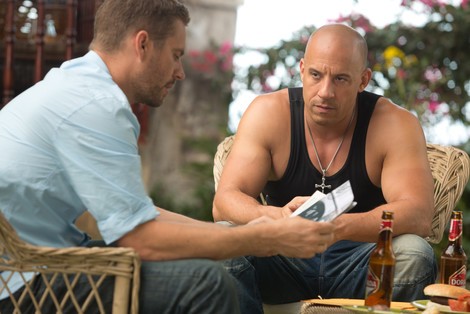 After a record box office take over Memorial Day weekend, Fast & Furious 6 has held off competition from Will Smith's sci-fi futurist tale After Earth to retain the top spot at the weekend box office.

The film pulled in another $34.5 million after opening with $120 million in ticket sales over the holiday weekend, while "After Earth" opened to a disappointing $27 million, slightly behind illusionist heist drama Now You See Me ($28.1 million), which also debuted this week.

"After Earth, which stars Smith and son Jaden and cost $130 million to produce (before marketing costs), was expected to open closer to $40 million.

"It's below our expectations here domestically," Rory Bruer, Sony's president of worldwide distribution told Fox News Latino.

"We feel very good about the potential of the film on a worldwide basis," he added. "It will open 60 countries next week."

Vin Diesel's street-racing flick expanded it's haul to $170 million in the U.S., while pulling in another $75 million overseas, bringing its total to a whopping $480.6 million.

Blue Sky Studios's animated movie Epic landed fourth with $16.4 million after a $42.6 million opening last week; while Star Trek Into Darkness fell a spot for a share of fourth place with $16.4 million.

The Hangover Part III rounds out the top five with $15.9 million.