Fashion Week-Bound Willow Smith Has An Uncanny Resemblance To Dad Will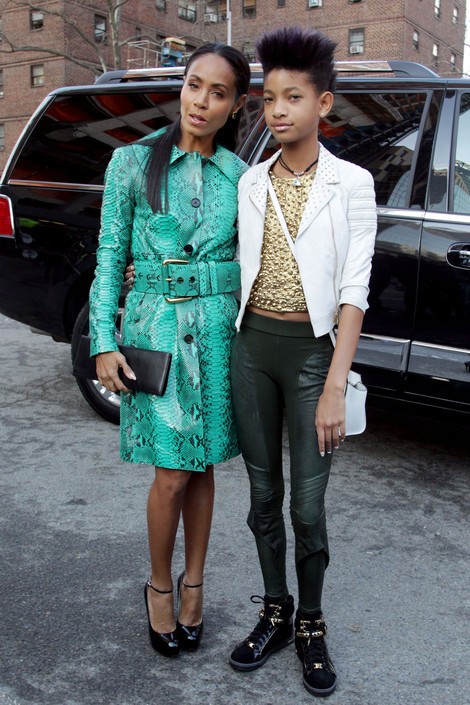 One look at Willow Smith and it's obvious which famous parent she resembles most - dad Will Smith.
The young actress stepped out with her mother Jada Pinkett Smith to check out Michael Kors Fall 2013 show during New York Fashion Week today.
Willow showed off her fashionable self in spiked hair, leather pants, a cropped gold top, and white studded jacket. Mom wore a turquoise snake-printed coat.
We don't know whether it's her eyes, nose, mouth or combination of all that make the 12 year old look like her pops so much. But the resemblance is undeniable. And it's awesome!
Willow has dabbled in acting and singing, most recently appearing in the TV series "True Jackson, VP."
Check out more photos...