Fashion Police Blast Elsa Pataky's 'Beer Gut' Baby Bump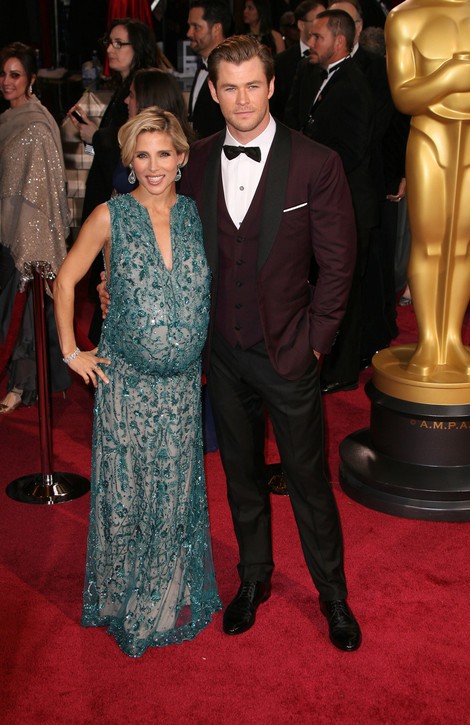 E!'s Fashion Police didn't give the pregnant Elsa Pataky a break for walking the red carpet visibly pregnant.
Elsa was definitely showing off the twins she's expecting with husband Chris Hemsworth in a teal and flesh-colored gown. The outfit did nothing to obscure the size of her stomach.
The Fashion Police crew didn't have positive things to say about the look. Joan Rivers said, "I know why she's so huge. I saw her sonogram," before cutting to Ellen's famous Oscar selfie.
George Kostiopoulos added, "The last thing I wanna do is rip on a pregnant woman." Of course, the next thing out of his mouth was the worst critique of the night: "It's a horrible dress on her. It doesn't look like a baby bump, it looks like a beer belly."
Kelly Osbourne tried to be a bit nicer, saying, "It's just not the appropriate dress to wear if you are pregnant. You have to go with an empire style, or just dress like Olivia Wilde."
Giuliana Rancic added, "Beautiful baby bump, but beautiful in a different dress. I have to say, pregnant or not, I just don't like this dress."
What do you think? Is Elsa's baby bump fair game or did the Fashion Police go too far?