Fashion No-No: Parker Posey Wears Way Too Much Red To 'W.E.' Screening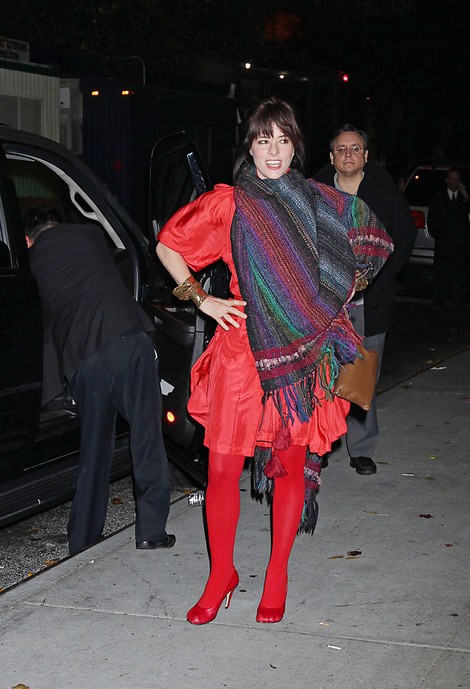 We adore Parker Posey, but we don't always like her fashion choices. The actress attended the screening of Madonna's movie "W.E." at the MOMA in New York City on Sunday looking clownish in a very red dress, tights and pumps.She accentuated her look with a gigantic scarf.
The actress, who recently appeared in episodes of "The Big C" and "The Good Wife," stars in several upcoming films, including "Price Check," "And Now A Word From Our Sponsor" and "Highland Park."
What do you think of her look?