Fashion Intervention: Celebrities Who Need a Makeover

There ought to be a "Fashion 101" class for celebrities before they are allowed to walk any red carpet event or leave their homes. We are not saying they have to dress up every single day of their lives, but if they are going to be in the entertainment industry they should at least look the part when out and about.
Three Hollywood stars who continue to make a fashion stink whenever they step out on the scene are
Leelee Sobieski
,
Maggie Gyllenhaal
and
Bai Ling
. It is becoming a bit depressing watching these ladies dress; therefore, we are calling for a fashion intervention.
Leelee Sobieski
Let's start with 24-year-old
Leelee Sobieski
who has appeared in such movies as "
Deep Impact
" (1998), "
Eyes Wide Shut
" (1999) and the soon-to-be-released "
In the Name of the King: A Dungeon Siege Tale
" (January 11, 2008) alongside actor
Jason Statham
. Leelee is a young and vibrant actress still making her mark in Hollywood, yet the way she dresses does not seem to reflect this. Unless she's gearing up to play Lady Godiva some time soon, the plain long hair needs to be nixed.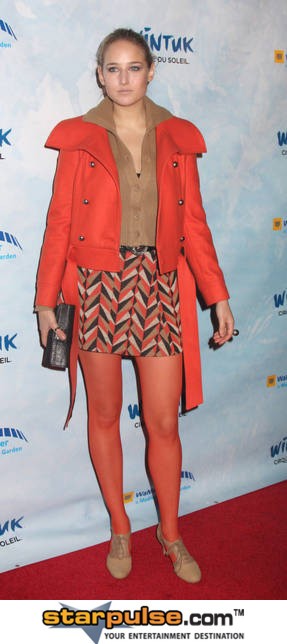 As for clothing, the girl seems to have no clear sense of direction. Sometimes there's too much matching from head to toe. Other times there's no matching at all. Leelee also seems to have a thing for evening gowns with plunging necklines, but for some reason her breasts appear to plunge as well in these outfits. Did we mention she was 24? Right, we did. Sooo, that means those babies should be perky and standing to attention, not
Pam Anderson
style but more like 'I went to Victoria's Secret and got myself a decent bra' style.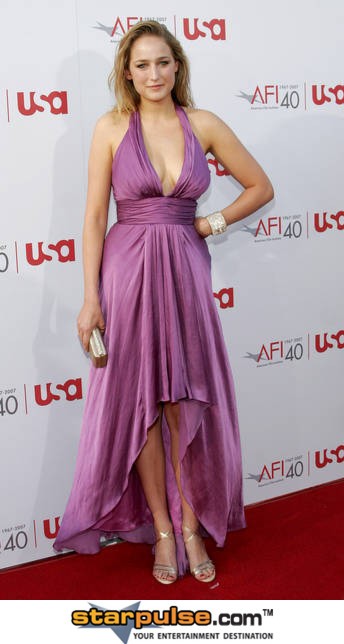 Recommendations:
-Get a stylist.
-Take fashion notes from young stars like
Vanessa Hudgens
,
Miley Cyrus
or
Tia Mowry
.
-Dress young and hip, while keeping it simple but not too plain.
-Cut the hair - a sleek chin-length bob perhaps with a lighter shade of blonde.
-When wearing make-up, keep it to a minimum but complimentary to your entire look.