Fashion Flub: Minnie Driver's Two-Piece Feather Printed Gown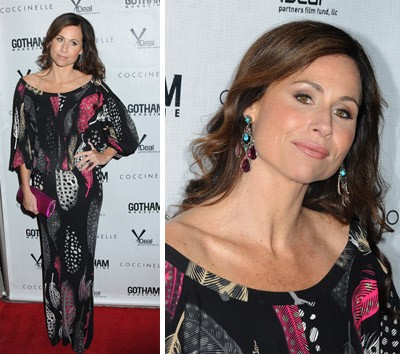 Minnie Driver
, 38 and mother to 1-year-old Henry, is looking pretty good these days. There's hardly a line on her face (whether she's blessed with good genetics or a little botox we don't know) and she has a nice figure. So why hide it in an unflattering, two-piece gown? We dig the earrings, however. See more photos after the jump.
Minnie showed up in the ensemble at the "Motherhood" New York City screening hosted by Gotham Magazine.The film is about a hapless mother of two's (
Uma Thurman
) attempt to prepare for her daughter's rapidly-approaching sixth birthday party. Along the way, the harried mother is forced to contend with a monumental series of unexpected urban challenges.
What do you think of Minnie's look? Let us know in the comments!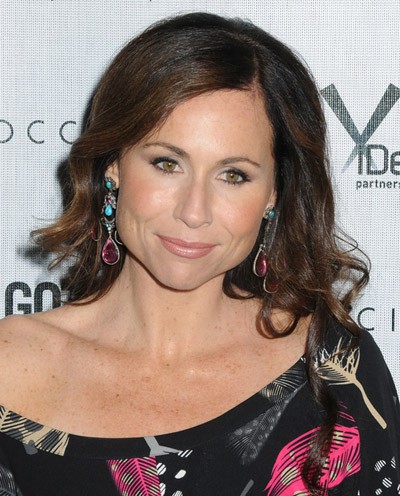 Image © Janet Mayer / PR Photos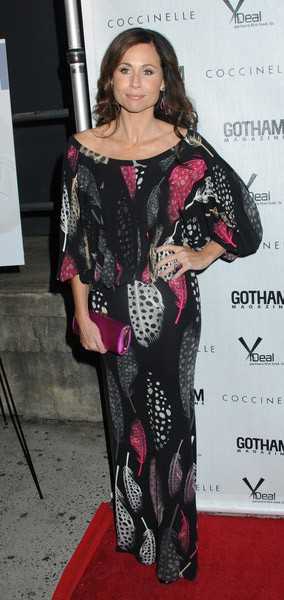 Image © Janet Mayer / PR Photos
Click the pics for gallery & larger images