Fashion Fails: Worst Dressed Stars At The 2013 Grammys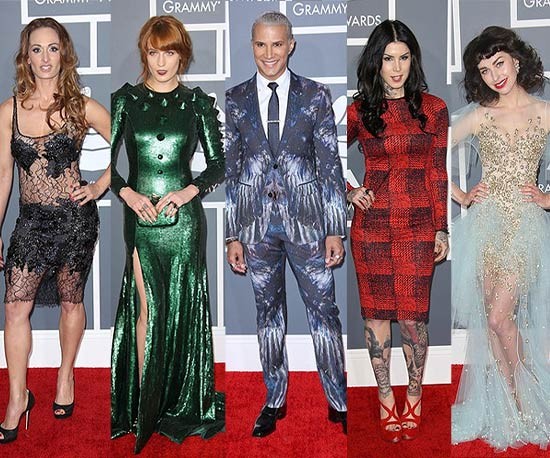 While music's biggest stars were showing off glamorous fashions and getting all the time in the spotlight, the lesser-known and more obscure stars were clamoring for some of the attention by showing up to the Grammys in some of the most outrageous outfits.

Outfits ran from risque to outrageous, with some blatantly disregarding the memo that Grammy execs sent out last week asking stars to tone things down.

And while the top stars employ teams of their own makeup artists and hair stylists, and have designers eager to get them to show off their fashions; it's the indie artists and not-yet-established acts who are left to their own devices.

At least, that can only be the reasoning behind some of these, the worst fashions of the 2013 Grammys.

To be honest, we're not even sure who some of these acts even are...