Fashion Fails: Snooki, Nick Cannon, Chloe Moretz, And More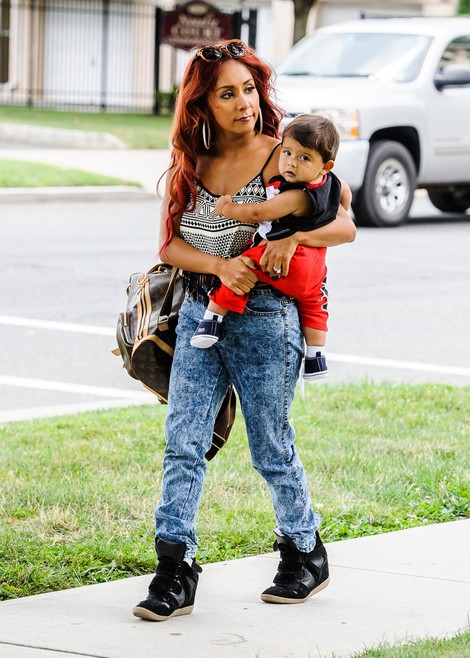 It's Fashion Fail Time! That means we take a break from letting you know how good all of your favorite stars look to show the other side of fashion: the fails!
This is just about what we've come to expect from Snooki at this point: ugly stonewashed jeans tucked into garish high-top sneakers (with high heels?), a tasseled top, giant hoop earrings, and an oversized name-brand bag. Lorenzo looks hip, though.