Fashion Fails: Rihanna's Red Leopard Spots, J-Woww Returns, More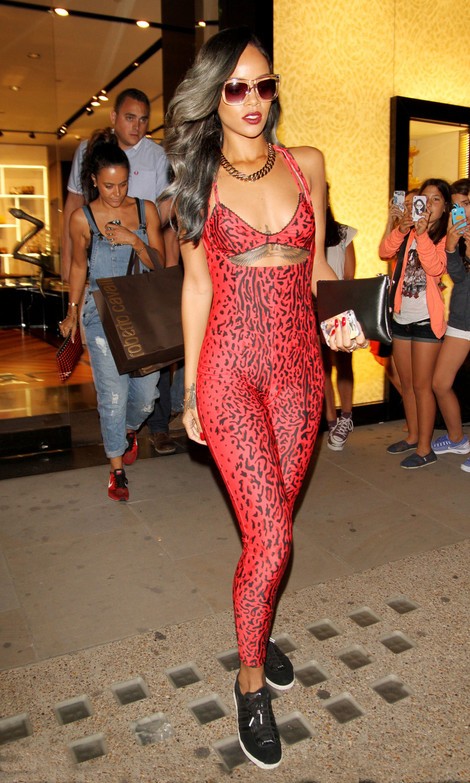 It's Fashion Fail Time! That means we take a break from letting you know how good all of your favorite stars look to show the other side of fashion: the fails!
Rihanna wore this gag-inducing onesie earlier this week. The color is terrible, and it's exacerbated by the leopard print. There's also the un-classy cut-out to show off her tattoo.