Fashion Fails: Pixie Lott, Dita Von Teese, Perez Hilton, More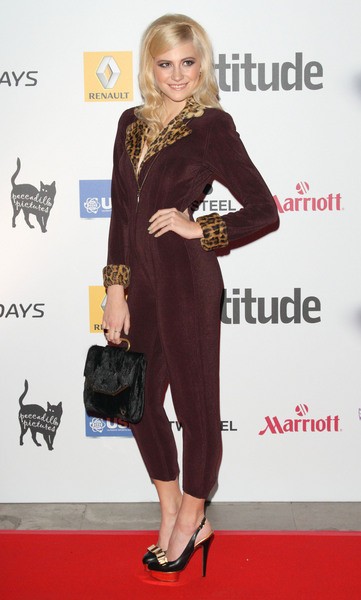 It's Fashion Fail Time! That means we take a break from letting you know how good all of your favorite stars look to show the other side of fashion: the fails!
Let's start off with Pixie Lott, who wore this ugly burgundy onesie with leopard print cuffs. The leggings look too short as well.