Fashion Fails: Pharrell's Whiteboard, Zoe Saldana's Future-Fail, More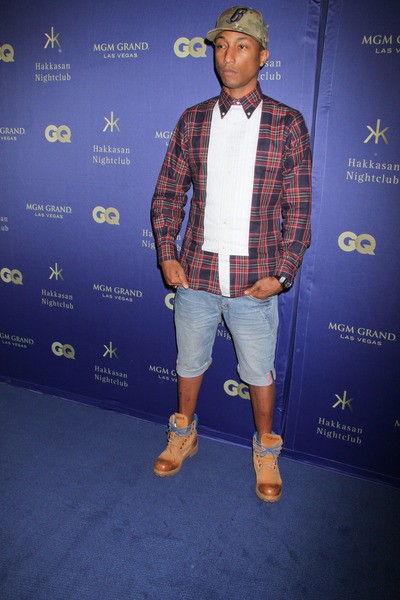 It's Fashion Fail Time! That means we take a break from letting you know how good all of your favorite stars look to show the other side of fashion: the fails!
First up we have Pharrell Williams, wearing his best metropolis lumberjack outfit. If the light-wash jeans and butting his top button sans tie weren't bad enough, there's this really odd whiteboard section of his shirt that we just want to draw on. We're guessing it's emulating the front of a tuxedo, which makes it even worse given the rest of his outfit.