Fashion Fails Of The Week: Lump Of Coal Edition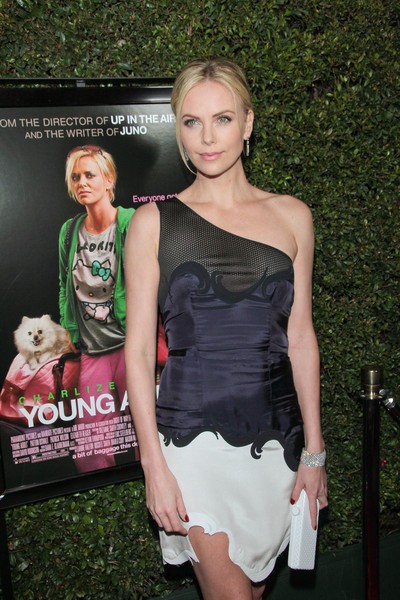 We spend so much time admiring the stars who wear their best fashion when out and about, it's only fair to point out those who failed. This time of year, that means they're getting a lump of coal in their fashion stocking!
Charlize Theron appeared at the premiere of Young Adult in this black and white Stella McCartney dress. It starts off okay as a black one-shoulder dress, but it gets progressively confusing as it goes on. Mesh to black, then swirling into a white bottom with bad hem job? We don't get it.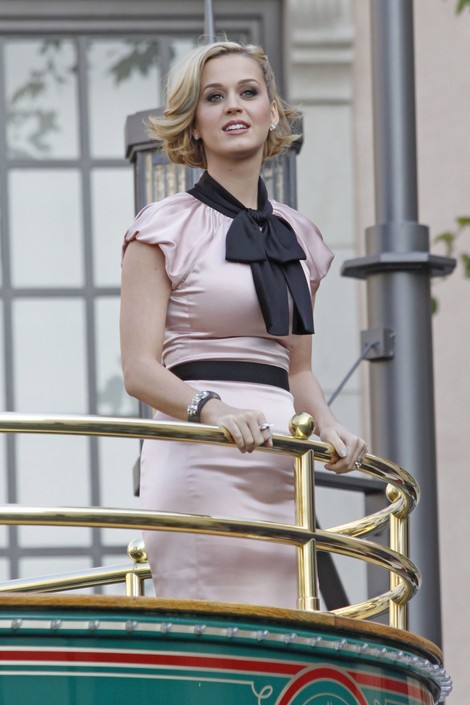 We love Katy Perry's hair, but the pink and black outfit she wore to the launch of her new perfume was a big misstep. The oversized black bow doesn't work on a woman of her age, and the dress clung to all the wrong places. We know you claim you're just getting fat, but wearing a cinching belt above that bump doesn't help you convince us!
Watch the video below for a peek at Katie Couric's fashion disaster when she stepped out in her winter's worst!