Fashion Fails: NeNe Leakes, Rita Ora (Again!), More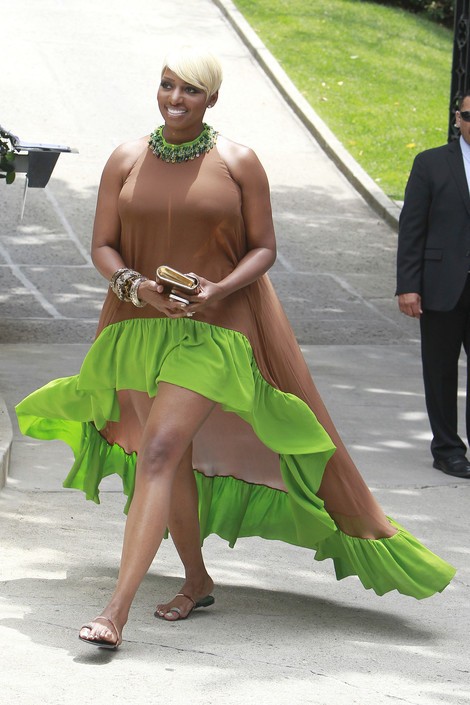 It's Fashion Fail Time! That means we take a break from letting you know how good all of your favorite stars look to show the other side of fashion: the fails!
NeNe Leakes wore this big brown dress to Kim Kardashian's baby shower. We like the color, but the lime green trim and the uneven cut from front to back makes her look larger than she really is.