Fashion Fails: Milla Jovovich's Pants Party, Ray J's Laptop Boombox & More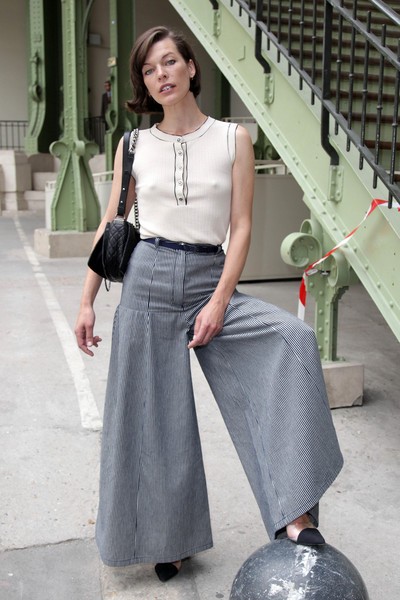 It's Fashion Fail Time! That means we take a break from letting you know how good all of your favorite stars look to show the other side of fashion: the fails!
Milla Jovovich is here to remind us that fashion is in the eye of the beholder - wait, no… this is terrible. The laughable high-waist trend is unfortunately here to stay, but hopefully the giant pant legs aren't.