Fashion Fails: Meryl Streep, Rachel Wilde, Juliette Lewis, More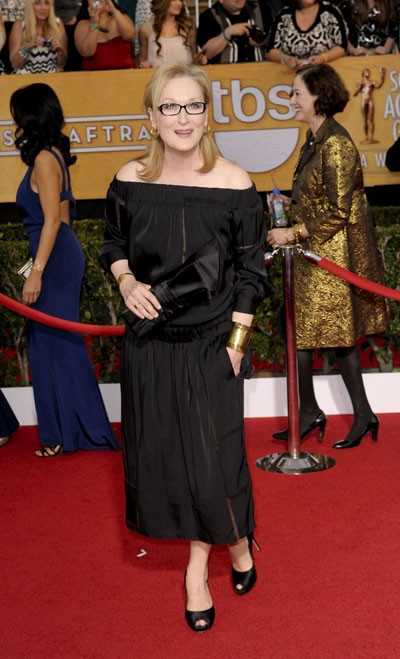 It's Fashion Fail Time! That means we take a break from letting you know how good all of your favorite stars look to show the other side of fashion: the fails!
As awards season heats up, so do the chances of people failing spectacularly on the red carpet. We Love Meryl Streep, but we hate the black, shapeless gown she wore to the SAG Awards.