Fashion Fails: Maggie Gyllenhaal Is Swept Away, Solange Knowles Tries To Bring Back The 90s, More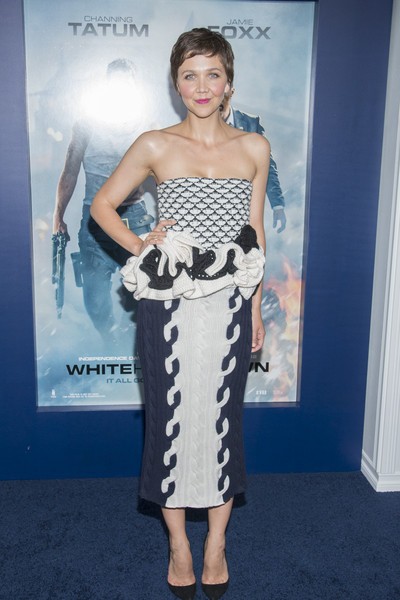 It's Fashion Fail Time! That means we take a break from letting you know how good all of your favorite stars look to show the other side of fashion: the fails!
Maggie Gyllenhall donned this oceanic number for the premiere of her new film White House Down, which, we are pretty sure, does not take place in the sea. An odd theme to be sure, but the knitted gown and large "belt" just look tacky.