Fashion Fails: Lil' Mama, Emma Roberts, More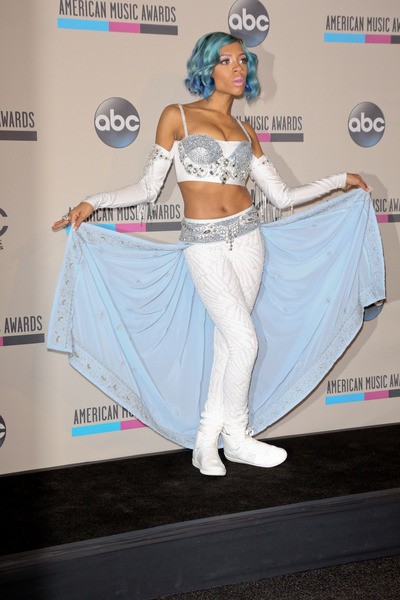 It's Fashion Fail Time! That means we take a break from letting you know how good all of your favorite stars look to show the other side of fashion: the fails!
Thanksgiving isn't the only time we get to serve up some turkeys. Thanks for the AMAs, we've got plenty of fails for you. Lil' Mama wore this bizarre outfit that features a wrap-around gown to go over her pants. Apparently it can be opened up like a cape, for some reason.