Fashion Fails: Katy Perry's Flea Market Find, Alan Cumming's Kilt, Men Without Ties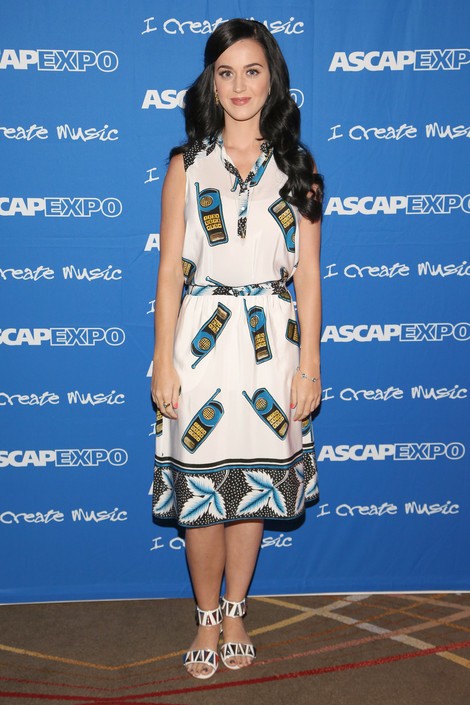 It's Fashion Fail Time! That means we take a break from letting you know how good all of your favorite stars look to show the other side of fashion: the fails!
Hopefully, Katy Perry found this "gem" of a dress at a flea market, because it's at least two decades out of date. Either that, or Perry has signed on to represent a new line of screen-less phones and... Spearmint gum?