Fashion Fails: Katie Price's Excessive Equine Ensemble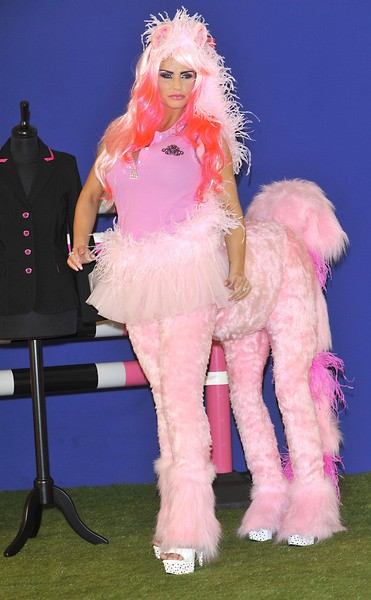 It's Fashion Fail Time! That means we take a break from letting you know how good all of your favorite stars look to show the other side of fashion: the fails!
Every other week Katie Price looks like she just lost a bet. Either that, or she will dress up in anything if the price is right. Expect this to hit runways next year to further challenge the nebulous idea of "fashion."