Fashion Fails: Julianne Moore, Zooey Deschanel, Olivia Munn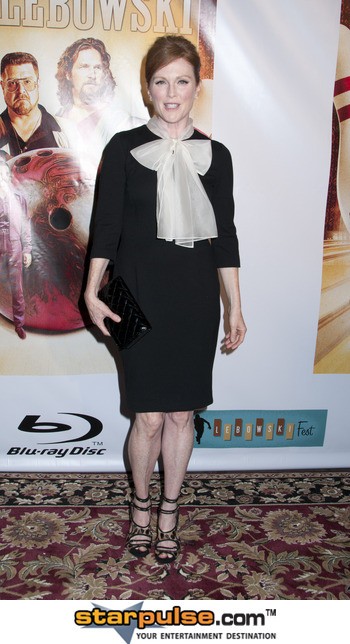 No one said simple would be easy, and the ladies in this week's fashion fails are proving it by falling flat on the red carpet - while wearing just black and white outfits.
Seems like a few people are trying to big back huge bows on dresses, something that hasn't been in style since the early 90s. Julianne Moore wore the above dress to the reunion of 90s movie Big Lebowski, but she still looked out of place!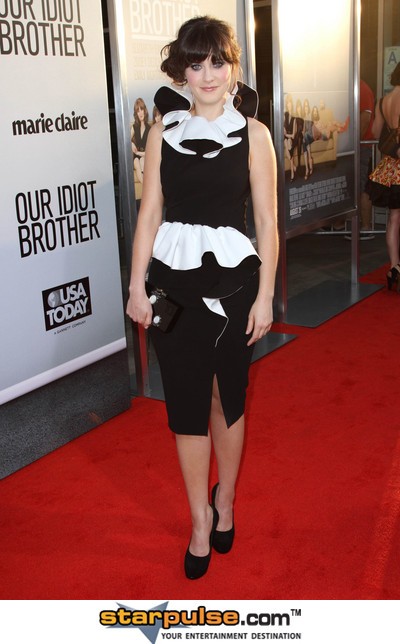 Zooey Deschanel can't decide if she wants to be prim and proper (the dress) or laid back and natural (the hair) while at the premiere of Our Idiot Brother. Either way, those shoulder ruffles don't belong on anyone - other than a jester.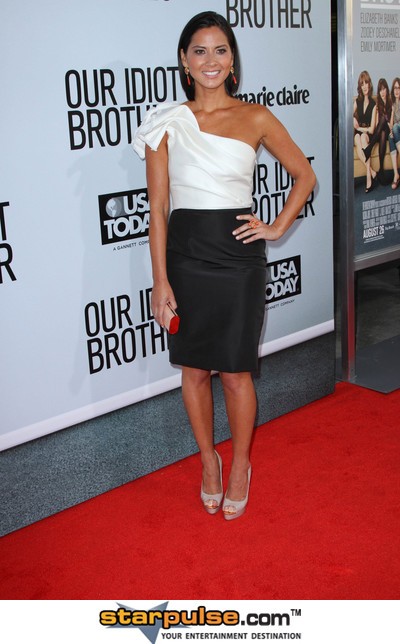 At the same premiere, Olivia Munn wore this two-tone dress that appears to have come off the rack during prom season. We're digging the black section, but the one-shoulder with ruffles is too much. She would look great if it was a shoulderless outfit instead!
Who was your fashion fail of the week?