Fashion Fails: Jordana Brewster Sparkles Too Much, Terrible Jumpers, And A Bacon Dress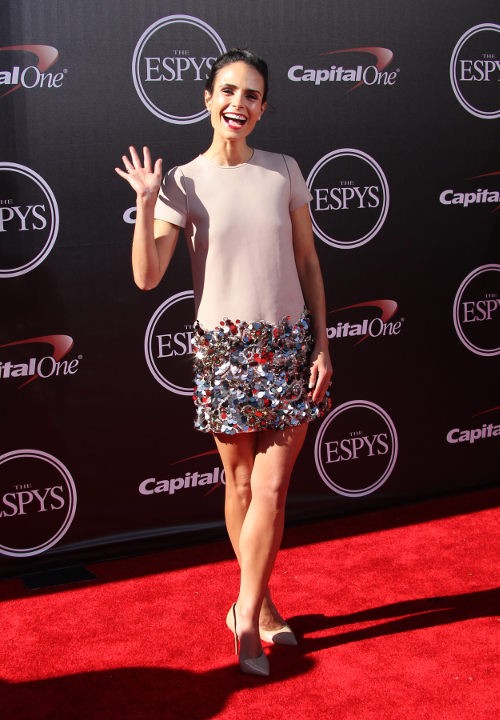 It's Fashion Fail Time! That means we take a break from letting you know how good all of your favorite stars look to show the other side of fashion: the fails!
What an odd dichotomy: You have a bland t-shirt top matched with the tackiest miniskirt imaginable. Surely a conscious decision by the very smart Jordana Brewster, just not a good one. Check out another look at Jordana's outfit and the rest of this week's fails below.