Fashion Fails: Jennifer Lopez's Half-Dress, Half-Pants, Diane Kruger's Roadmap Dress, More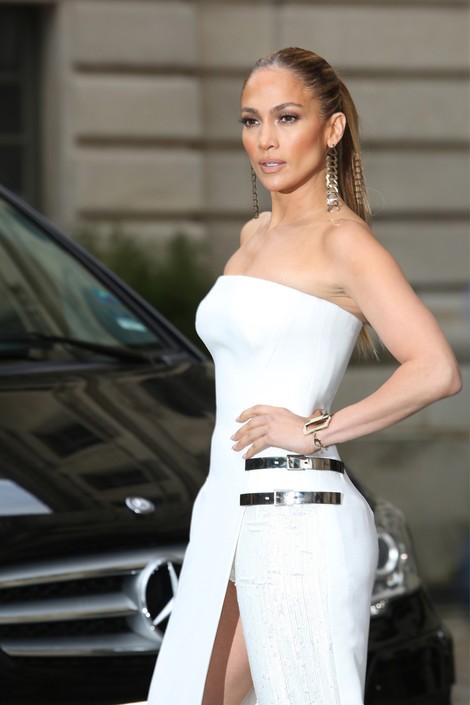 It's Fashion Fail Time! That means we take a break from letting you know how good all of your favorite stars look to show the other side of fashion: the fails!
We mentioned Jennifer Lopez's half pants, half dress earlier this week. We certainly can't keep the oddity off our list of Fashion Fails, now can we? The unfortunate fact is that she'd look spectacular if it was a dress or trousers... but not both. We guess Paris Fashion Week brings out the weird – and we're thankful for that! Check out another look at J. Lo's outfit and the rest of this week's fashion fails.