Fashion Fails: J-Woww Forgets Her Bikini, Naomi Campbell's Accordion Dress, More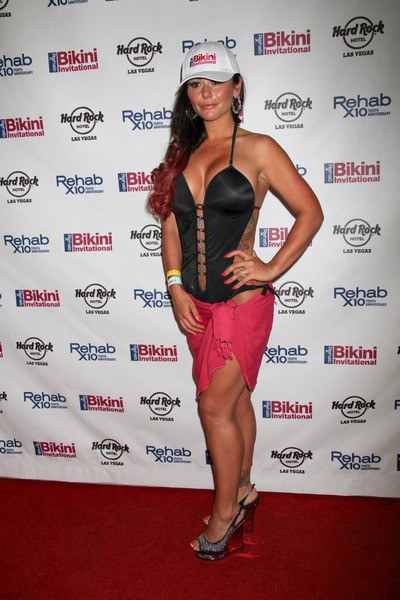 It's Fashion Fail Time! That means we take a break from letting you know how good all of your favorite stars look to show the other side of fashion: the fails!
Everyone must have been surprised when J-Woww appeared at the Bikini Invitational… not wearing a bikini, despite hosting the event. Aside from that, the actual swimsuit is pretty trashy - big portions cut out, including the entirety of her back, and chain links up front? Blech.