Fashion Fails: I Failed The Flower Girl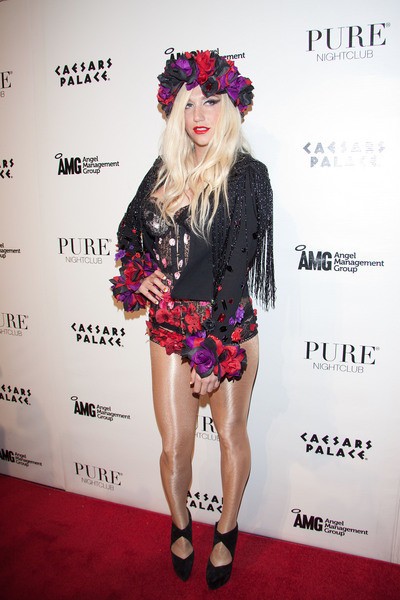 It's Fashion Fail Time! That means we take a break from letting you know how good all of your favorite stars look to show the other side of fashion: the fails!
Here we have Ke$ha, who has made a presence in the fail category of fashion for some time. The flowers here can't cover up everything, like the overly-bronze leggings. there's also the draped ropesall over the place and the too-small panties and corset.