Fashion Fails: Heidi Klum, Malin Akerman, Kat Dennings, More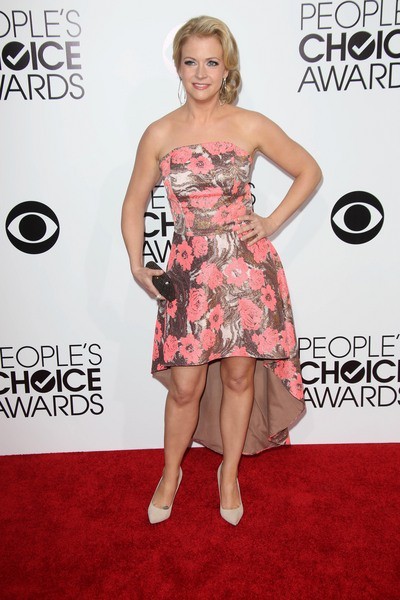 It's Fashion Fail Time! That means we take a break from letting you know how good all of your favorite stars look to show the other side of fashion: the fails!
We've been off for a few weeks due to the holidays (although if you missed it, you can check out our Fails of the Year Part 1 and 2). Luckily, we received plenty of failure this week thanks to the People's Choice Awards. Let's get to it!
The dreaded mullet dress returns, thanks to Melissa Joan Hart. Even without the awkward cut, it's a bit offseason for a sparkly and floral dress. We're not advocating everyone dress up like it's a funeral, but this is definitely a spring dress.