Fashion Fails: Gladiator Heels, Velour Jackets, And More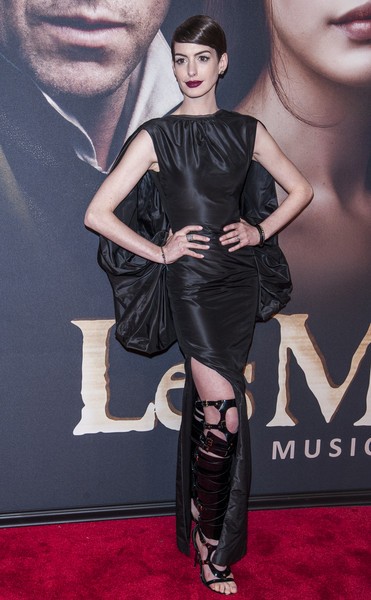 It's Fashion Fail Time! That means we take a break from letting you know how good all of your favorite stars look to show the other side of fashion: the fails!
Anne Hathaway: Maybe Anne tore up her ACL and needed a brace. Maybe there was a sale on belts and the shoemaker wanted to take advantage. Either way, we wouldn't be showing off this footwear if we had it on. The giant air bag attached to her back isn't doing her any favors, either.